Support for the
Family
If you're on this page it's more than likely you are the parent of a child with cancer, or you love the parent of a child with cancer. We're sorry you're here, but we're ever so glad you've found us.
I hope you find some relief, some compassion, some understanding and perhaps even some laughs here.
Here you'll find a host of videos, articles and podcasts on how to look after yourself, your family and your well-being during and after your child's diagnosis with cancer.
I have a very close friend right now who is what I call 'left of coping'. It seems to me, that in terms of emotional injuries our current narratives are polar – they're north or south, black and white, left or right. I don't feel like we have the language to honour the true depth and breadth of our emotions. We don't have words to describe the grey.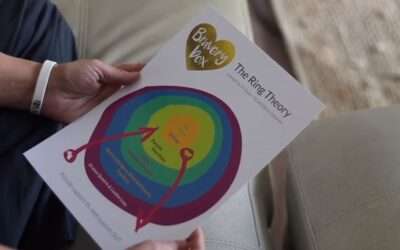 Our Director and Fearless leader Tanya Allan introduces you to the Ring Theory. A guideline to providing comfort and seeking support.
Our Director Tanya Allan discusses her thoughts on saying Thank you when someone says you're doing a good job parenting a child with cancer, instead of brushing it off and saying "Oh, I wasn't given a choice"