We celebrate connection, compassion and courage, with children and teens who have cancer.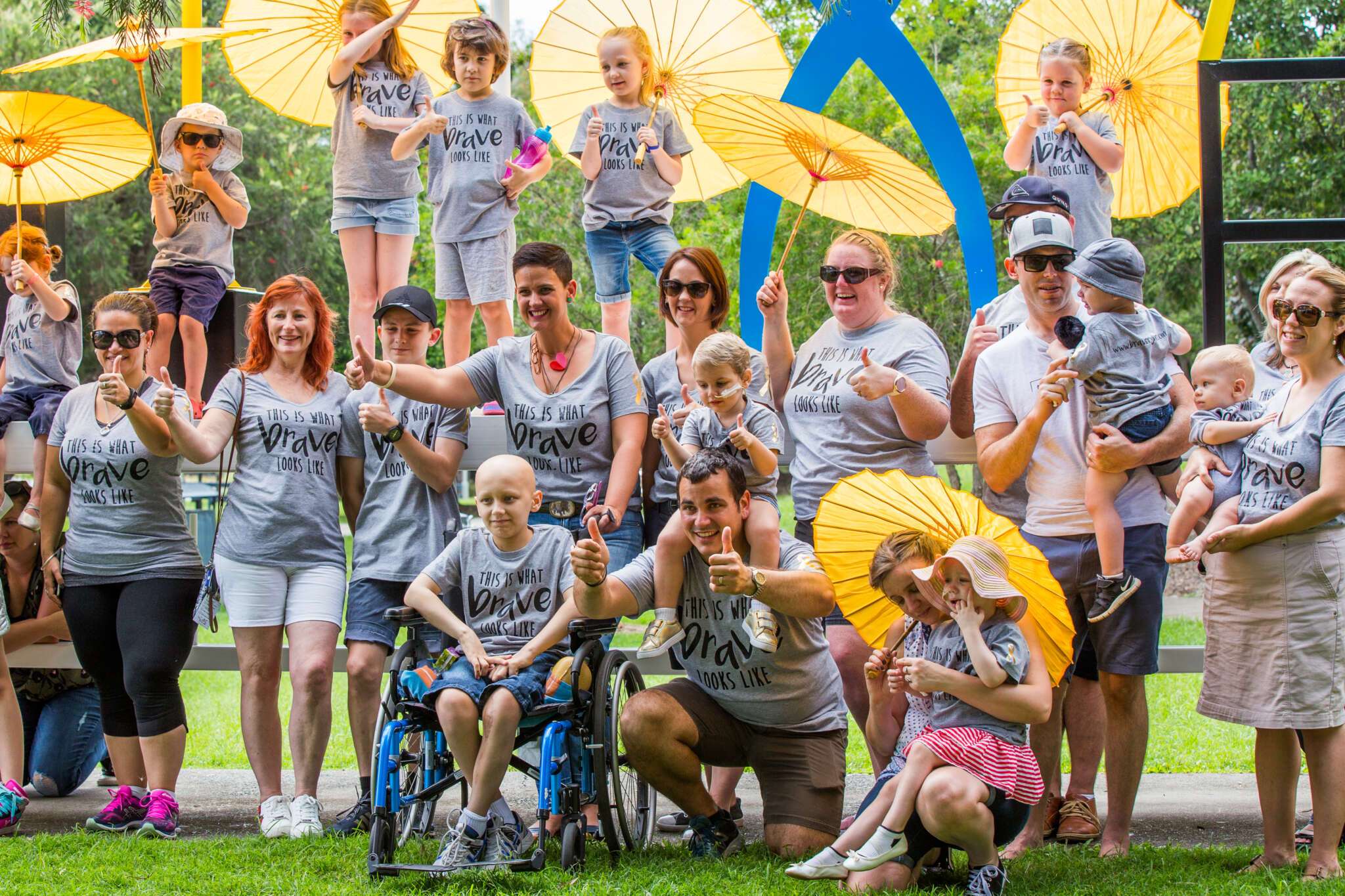 A childhood with cancer should be filled with 
Joy and Happiness
Bravery Box create moments of joy, happiness and distraction for kids with cancer. A childhood with cancer is a childhood that should be filled with fun and laughter.
We run fun programs for kids and teens with cancer to give them a non medical focus on their visits to hospital.
We create connection between kids' oncology and the community.
Finally, we raise funds for kids' cancer research – because no child should ever have to be cancer brave.
Thank you 
Munchkin & Bear
Massive thank you to the wonderful kid focussed company Munchkin and Bear for supporting our 'This is what BRAVE looks like Tshirts' 2021-2022.
This gorgeous company celebrate their birthday each year by connecting with a charity to do capital G Good.
As a celebration of their 5th Birthday, they chose Bravery Box. We are so lucky!
Muchkin & Bear are exactly what AWESOME looks like.
Families who 
feel supported

through childhood cancer are better able to help their child through cancer treatment
Family Support
It is important for families to feel understood, heard and supported during a childhood cancer diagnosis, treatment and survivorship.
-Find out more-
Support for the Child & Teen
At Bravery Box we run many programs to delight, surprise, entertain and support our beautiful Bravery Boxers.
– Find out more –
Our 3-year-old daughter was fighting her way through 12 months of chemo for a brain tumour, enduring painful procedures, anaesthetics, endless medicines and all the horrors of chemo. The one thing that provided her with a glimmer of sunshine on the other side of each dreadful experience was the Bravery Box trolley. She would dry her tears, swallow her fear, and eagerly sort through the box for something that spoke to her – a toy, craft materials, colouring in, books, puzzles. She'd earned that little token of joy. And as parents we found support and belonging with the Bravery Box crew and oncology families. Thank you guys, you made a terrible time much easier. xx
Slater knows that when he has a painful procedure, the Bravery Box will be there to reward and celebrate his bravery. But Bravery Box is so much more than gifts for the kids. It's about a place where parents can meet each other and feel safe and understood. I know I can talk about what scares me with them, and they'll understand. I've been to many of their events and spending time with other oncology families gets me through my harder days.
Help kids and teen with cancer have joyful moments, and families feel connected and supported.
Our funds also support the big beautiful brains researching kids cancer, because no child should ever have to be 'cancer brave.' All donations above $2 are tax deductable. Yay!