About Us
We have two very important priorities: support the child and support the family. Parents who feel supported, heard and hopeful are better able to help their child through cancer treatment.
Support for the child
We run many programs to delight, surprise, entertain and support our Bravery Boxers.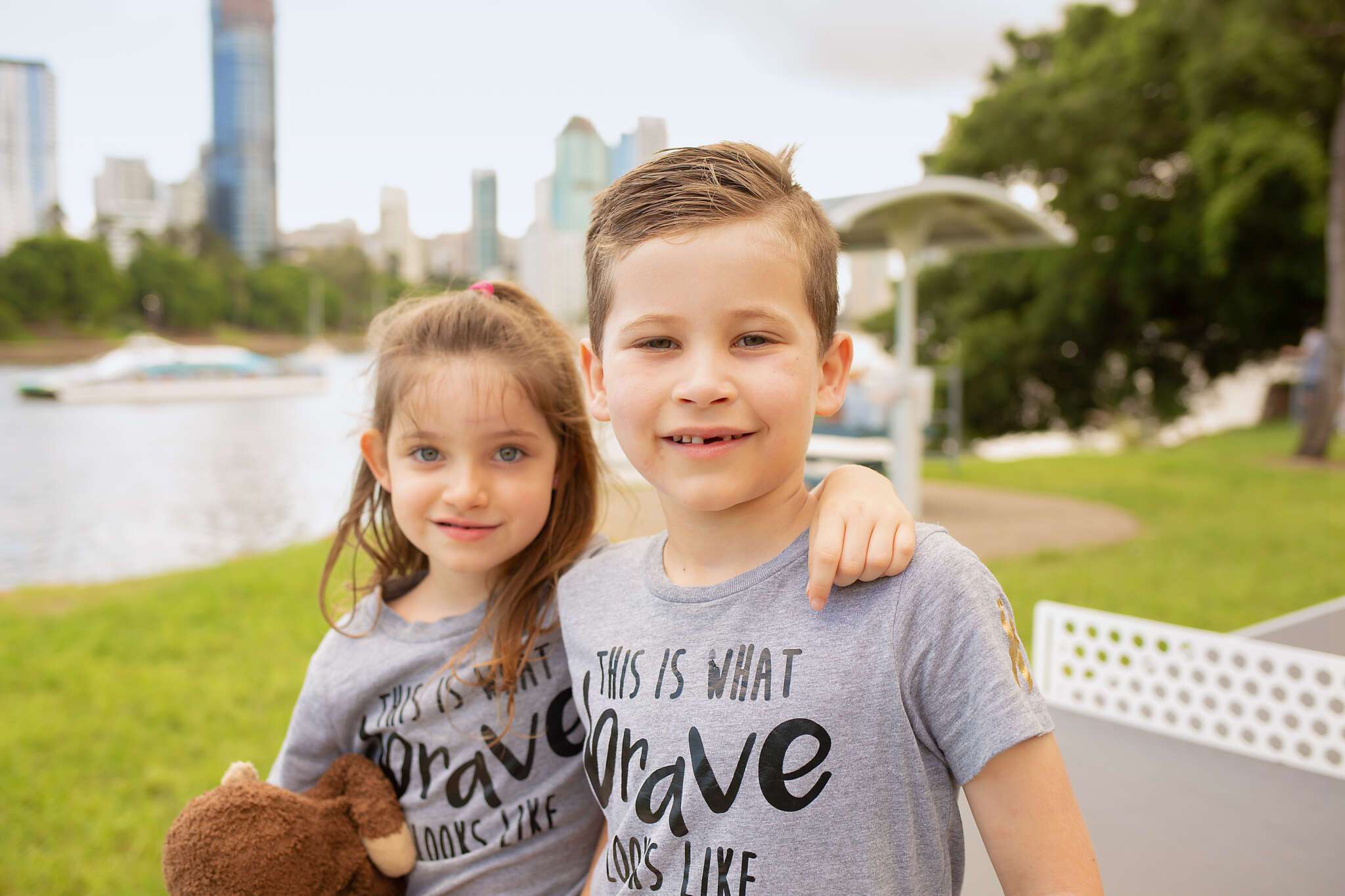 Team T-Shirts
When we launched our team T-Shirts in 2018, we could not have predicted how meaningful they were going to become.
Children proudly wear their "This is what BRAVE looks like" shirt when they want to celebrate their courage and when they need to find a little extra bravery. 
Some very special Bravery Boxers have worn their shirts during their end of life and at their funerals.
The shirts have become deeply cherished.
Rewards Program
The rewards program at Queensland Children's Hospital is where our charity began and is often the most remembered part of treatment for a child in Queensland. When a child undergoes a painful or confronting procedure, they are offered a reward from the Bravery Box. This is literally a box of goodies – toys, gift cards, games, all manner of gifts, donated by the public.
The rewards are more meaningful than a prize for a 'job well done'. This program helps children look forward to going to hospital by giving them an exciting non-medical focus to their day. It allows them to practice recovery – that moment from 'this is awful' to 'I'm OK now'. The better a child becomes at recovery, the easier a medically complicated life can be for them. This program helps a child with cancer feel deeply supported by their community at a time that can feel intensely isolating. 
Family Support
It is important for families to feel understood, heard and supported during a childhood cancer diagnosis, treatment and survivorship.
A family's story does not end when treatment does.
As the parent of a child with cancer, having connections and friendships with other parents in the same boat is important.
We provide resources to help a family learn skills to navigate this new normal.
Help kids and teen with cancer have joyful moments, and families feel connected and supported.
Our funds also support the big beautiful brains researching kids cancer, because no child should ever have to be 'cancer brave.' All donations above $2 are tax deductable. Yay!